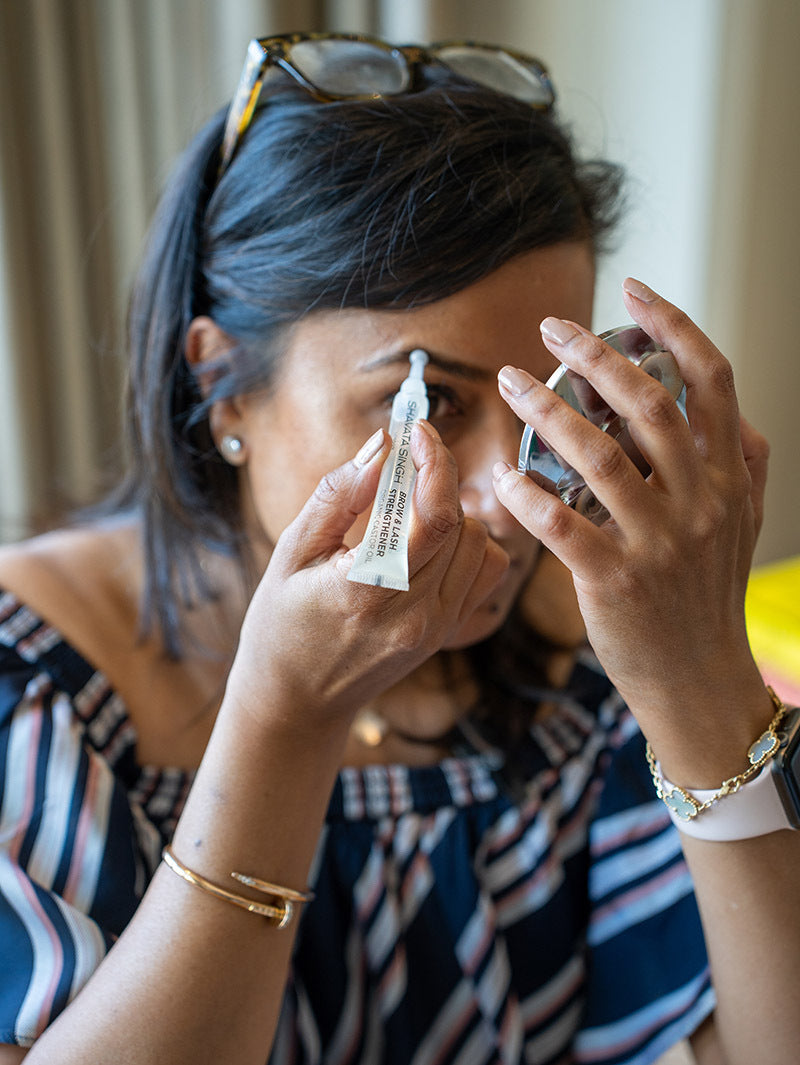 The Magic of Castor Oil for Stunning Brows and Lashes
While there are countless products promising miraculous results for hair growth, one natural elixir stands out – castor oil.
Castor oil is a rich source of essential fatty acids and vitamins that promote hair growth and nourishment. When applied to the eyebrows and eyelashes, it can work wonders:
Stimulates Growth: Castor oil contains ricinoleic acid, which boosts blood circulation in the hair follicles, encouraging hair growth. Regular application can result in visibly thicker and longer lashes and brows.
Strengthens Hair: The nutrients in castor oil help strengthen hair strands, reducing breakage and preventing thinning. This leads to healthier, more resilient lashes and brows.
Moisturizes and Conditions: Castor oil is an excellent natural moisturizer. It hydrates both the hair and the skin underneath, preventing dryness and promoting a healthier appearance.
Enhances Luster: With consistent use, castor oil can add a natural shine to your brows and lashes, making them look more vibrant and eye-catching.
Are you looking to grow your brows and lashes? We recommend Shavata's Brow & Lash Strengthener.
This product is designed to provide all the benefits of castor oil while being easy to incorporate into your daily beauty routine. Small enough to keep by your bedside so you can apply it before bed!
Shavata's Brow & Lash Strengthener formula contains 100% pure castor oil, ensuring you receive the maximum benefits without any harmful additives. We only use cold pressed castor oil so that the formula is thin enough to penetrate into the hairs and not sit on the skin.
The product comes with an easy-to-use applicator roller ball, making it simple to apply the oil precisely to your brows and lashes.
Click here to shop this fantastic product and unlock the potential of your brows and lashes.