Gorgeous Brows & Lashes in Birmingham
Are you looking for luscious eyelashes or stunning eyebrows? Come and visit our Birmingham studio to find the very best treatments for your brows and lashes.
Eyebrows Birmingham
We have the very best technicians for brows in Birmingham. Our treatments will ensure you have the most perfectly sculpted brows.
One of the most defining facial features are your eyebrows, and ensuring they are well groomed will highlight your eyes and help lift your face.
Treatments such as brow tinting, brow lamination and microblading are extremely popular for those who want longer lasting defined eyebrows.
If you are looking to enhance your self-confidence Shavata Brows Birmingham is the only place to feel at complete ease.
Eyebrow Threading Birmingham
When it comes to eyebrow threading, we are one of the best brow bars in Birmingham. Our reputation is second to none, we provide meticulous attention to detail to ensure your eyebrows are shaped to perfection.
Eyebrow threading consists of a piece of cotton thread that is twisted and then glided across the area where the brow hair is removed from the follicle without damage the skin, it is considerably less painful than some other treatments.
You can expect your threaded eyebrows to last anywhere between 2 – 4 weeks depending on your natural speed of hair growth.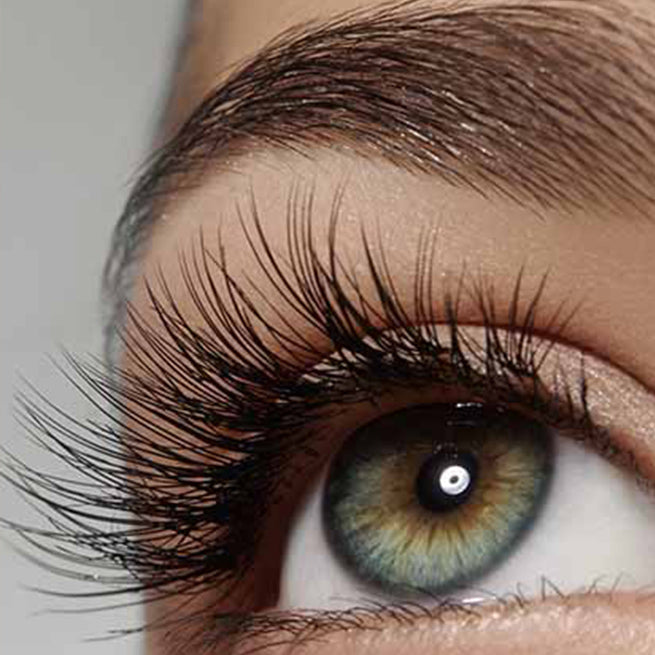 Eyelashes Birmingham
Are you looking for lush lashes in Birmingham? Ones that will set you apart from the crowd. Then Shavata's Lashes Birmingham based studio is the obvious choice.
Well maintained eyelashes are extremely important for achieving the most desirable look, stunning lashes will enhance your eyes and your overall look.
We provide many eyelash treatments in Birmingham including lash lift, LVL lashes, lash tint and cluster lashes. If you really want to ensure your eyelash treatments are professionally looked after, then contact Shavata Brows & Lashes Birmingham today.
Eyelash Extensions Birmingham
For an instant stunning enhancement to your eyes, eyelash extensions can be the best way to give you brighter, bigger and more youthful eyes. Our expert Birmingham lash technicians will perfectly craft your eyelash extensions to make them look fuller, longer and darker to give you the lashes you have always desired.
The semi-permanent eyelash extensions are brilliant for those who want longer lasting lashes. They are applied directly to your current eyelashes and can typically last up to 8 weeks depending on maintenance. Our experts will help you choose the perfect length lashes. You can select between subtle half set or a dramatic full set of lashes.
Whatever the occasion may be Shavata's eyelash extensions Birmingham can help boost your confidence and make you feel as good as you look!
Brows Birmingham | Lashes Birmingham | Microblading Birmingham
Semi Permenant Lashes Birmingham | Lash Lift Birmingham | Threading Birmingham
Location
Harvey Nichols 65 Wharfside Street, Birmingham B1 1RE
---
Contact
T: +44 (0) 121 616 6021
hello@shavata.co.uk
---
Hours
Mon to Wed: 10.00am - 6.00pm
Thursd-Sat: 10.00am — 7:00 pm
Sun: 11.00am - 5.00pm
A Little Bit About Our Birmingham Studio
In the heart of Birmingham on the famous Wharfside street, you can find nestled within Harvey Nichols our Shavata Brows & Lashes Studio Birmingham. We are a stone's throw away from the iconic Bullring shopping centre so you are more than welcome to pop in and pay us a visit whilst you're out and about in Birmingham city centre.
You will be met by one of our expertly trained Shavata Therapists who make it their priority to cater to your specific needs. Creating a calm and relaxing atmosphere and provide you with the most exceptional end results. There are a wide range of Beauty Treatments on offer at the Studio, from various Brow and Lash Treatments. Along with Manicures, Pedicures, and Waxing Treatments.
We are extremely proud of the eyebrow and eyelash treatments we offer at our studio and we have welcomed thousands of visitors from across Birmingham including Aston, Five Ways, Harborne, Perry Barr, Selly Oak, Edgbaston, Moseley to name a few and all have loved the treatments we provide with many becoming regular customers, so why not take a look at our brilliant Google profile and reviews to see why we are the best Brows & Lashes company in Birmingham.
VIEW FULL TREATMENTS & BOOK APPOINTMENTS
Frequently Asked Questions
Typically, it can take anywhere between 5 – 15 minutes, this will be dependent on how much hair needs removing, when the last time your eyebrows were threaded, and the style requested.
If the treatment is done correctly, you should feel minimal amounts of pain if at all any, this is due to the speed of the hair being removed and it does not require the skin to be tugged.
Microblading can take between 2 to 3 hours, this time frame includes drawing and measuring the symmetrical set of eyebrows and the actual microblading procedure itself. There will be minor pain involved but much less than a typical tattoo, this is obviously also dependant on the individuals pain threshold.
It can take typically anywhere between 30 to 90 minutes to apply eyelash extensions; this will be dependent on the type of eyelash treatment you have selected and the experience and speed of the eyelash technician.
Eyelash extensiosns are attached to the natural eyelashes so it usually depends on the natural growth cycle of the individual and their general care taken in looking after the lashes, we would expect semi-permanent eyelash extensions to last approximately 6-8 weeks.
The best way to take care of your eyelashes when sleeping is to use silk pillowcases. The material is perfect for allowing your lashes to glide along the surface without being slightly caught, like when using a cotton pillowcase
They key is to not pull or rub your eyelash extensions at any point. You want to keep your eyelashes dry for 4-6 hours after your eyelash treatment and remember to keep oil-based products away from your eyes as this can loosen any glue that will have been used.