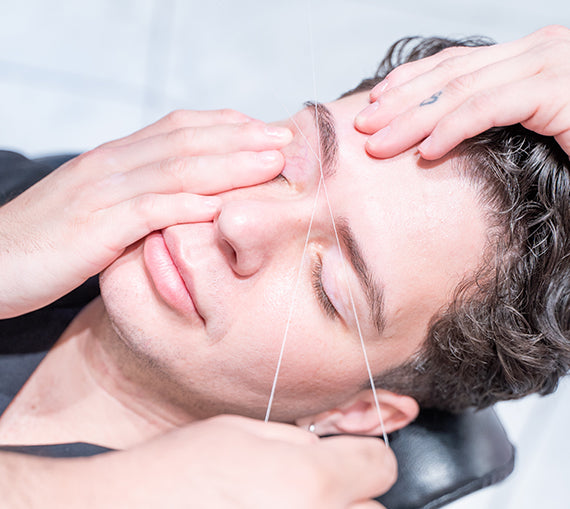 Shavata is known for offering eyebrow threading services not only for women but also for men. We understand that well-groomed eyebrows are essential for both genders and cater to the unique needs and preferences of male clients.
Our threaders are trained to work with different eyebrow shapes, sizes, and hair textures, ensuring that men receive tailored threading services that enhance their facial features while maintaining a masculine aesthetic. We understand the importance of maintaining a natural look and can remove unwanted hair while preserving the overall shape and thickness desired by each individual.
By providing threading services specifically designed for men, Shavata demonstrates their commitment to inclusivity and ensuring that everyone can benefit from their expertise. Whether it's for grooming, shaping, or defining the eyebrows, men can trust our skilled threaders to deliver exceptional results while maintaining a masculine appearance.
This inclusive approach sets Shavata apart from many other threading service providers and further solidifies their reputation as a leader in the industry. By recognizing and addressing the unique grooming needs of men, We offer a comprehensive range of services that cater to a diverse clientele.
Men's
What Our Clients Say...
"I'm not really one to indulge in many beauty treatments but when it comes to my brows, I get them threaded every 13 days at Shavata by Shavata. Without fail"'
Vogue Beauty Editor
"I love anything that saves time in the morning, and this fantastic tint keeps my brows in check for the whole day"
Stella
"These pens from Shavata are the easiest things in the world to use."
British Beauty Blog
"These are my desert island must haves. They are the most efficient tweezers I've tried, and their little container doubles up as a satisfying magnifying glass"
Katy Young, Beauty Editor, Harper's Bazaar