Brows by Shavata Singh
Join us for the face framing experience of a lifetime. Shavata Singh London will help you achieve a perfectlycontoured complexion with our fabulous brow treatments.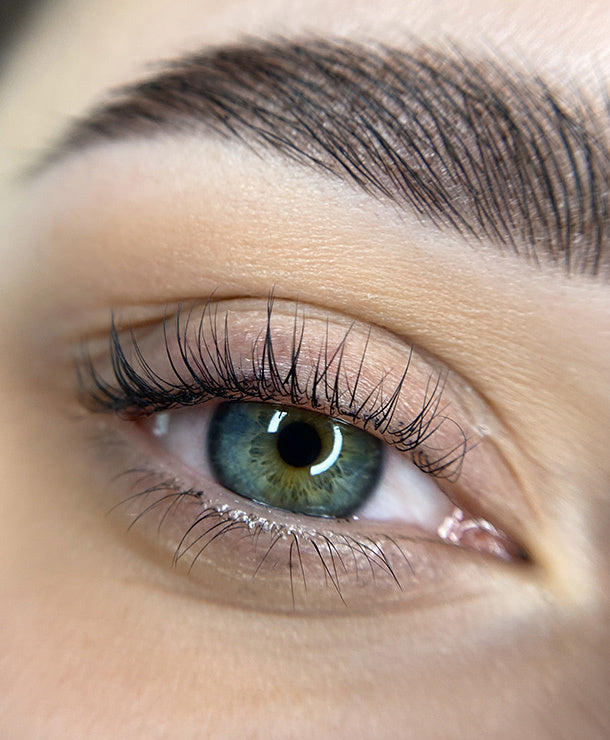 Leading this empire of eyebrow grooming is the brow guru herself, Shavata Singh.
Recognised by publications such as Cosmopolitan and Harper's Bazaar as the ultimate "Brow Queen," Shavata is the absolute go-to for complete brow perfection. Expanding her empire across the UK and Ireland since her launch in 2003, this pioneer has made her mark in the beauty world with her expertise and knowledge, which she passes on to every beauty therapist that she personally trains in her wide ranging Brow Studios.
Her clientele consists of high-profile celebrities such as Victoria Beckham, Kate Hudson and Adele, just to name a few.
Shavata's unique and bespoke eyebrow treatments provide clients with the best results, enhancing both their look and self-confidence which make her their no.1 choice for consistently great looking brows.
As far as we're concerned, when it comes to enhanced beauty brows are set to dominate as the defining facial feature. Groomed eyebrows have so much power to completely transform your face by highlighting your eyes and lifting your face. That's why we offer a wide range of brow treatments from Tinting to Threading here at Shavata's Brow Studios, to help you achieve gorgeously shaped eyebrows.
Did you also know that 70% of your facial expressions depend on your brows, too? This is why (amongst many other reasons) it is really worth spending the time on perfecting your brows.
Our Eyebrow Treatments
The Shavata Brow Studio specialises in a range of fabulousbrow beauty treatments to help you achieve the most strikingand eye-catching look whilst feeling your best self.
Brow Threading
Brow Tinting
Brow Lamination
Semi Perm Make Up
Micro-blading
VIEW LOCATION & BOOK APPOINTMENT
Why Eyebrows from Shavata?
When it comes to achieving brow perfection and the absolute best results money can buy, the choice is crystal clear; there is no better than brow expert and beauty pioneer, Shavata Singh. After years of hard work and long hours as a beauty therapist in Mayfair, her passion and dedication finally paid off after she completely transformed a Vogue editor's eyebrows and received her own featured article. This, of course, inundated Shavata with endless streams of appointments with others wanting the same results.
Her growing popularity gave her the opportunity to launch her own empire; The Brow Studio, which has since grown from success to success with 9 locations in the UK and Ireland, including two Flagship Studios in Knightsbridge and Chiswick. Shavata has gone on to win numerous awards for her service, products, and hard work, including Businesswoman of the Year at the London Business Awards. The Brow Studio has also featured in many notable publications including Vogue, Glamour, Cosmopolitan and Harper's Bazaar, among many others.
Shavata knows that maintaining good brows takes some extra TLC, that's why all The Brow Studios' products are made from the highest quality ingredients and materials, to allow clients to maintain their fabolous looking brows from the comfort of their own homes even after their visit.
Brows
What Our Clients Say...
"I'm not really one to indulge in many beauty treatments but when it comes to my brows, I get them threaded every 13 days at Shavata by Shavata. Without fail"'
Vogue Beauty Editor
"I love anything that saves time in the morning, and this fantastic tint keeps my brows in check for the whole day"
Stella
"These pens from Shavata are the easiest things in the world to use."
British Beauty Blog
"These are my desert island must haves. They are the most efficient tweezers I've tried, and their little container doubles up as a satisfying magnifying glass"
Katy Young, Beauty Editor, Harper's Bazaar